Practice Area
Washington Workers' Compensation Attorney
If you've been injured, turn to McPartland Law Offices for relentless legal representation.
Washington Workers' Compensation Attorney
Information Summary:
To be eligible for workers' compensation benefits in Washington, you must be injured or suffer an occupational disease while in the course of employment. This is a very broad definition, and a Washington workers' compensation attorney can help you better understand what that means.
L&I administers most of the workers' comp claims in Washington.
The most common industries where workplace accidents occur include construction, healthcare, and agriculture.
Why Should You Seek A Workers' Compensation Lawyer
Having an experienced Washington workers' compensation attorney on your side can help you receive the full benefits you deserve after a work accident.
Injuries at work can be devastating. They can lead to significant physical, emotional, and financial challenges — not just for you but for your entire family. If you have been injured at work, you need to immediately address plans to receive adequate medical care and fully understand your rights for compensation. Taking these steps now will help safeguard your financial future.
When Should You Seek a Workers' Compensation Lawyer
Waiting will often only make matters worse. Injuries may worsen, medical bills increase, and dealing with a workers' compensation insurance company can be a bureaucratic nightmare. To address these challenges, it is essential to consider experienced legal representation. A Washington workers' compensation attorney can be very helpful as you navigate this system. McPartland Law Offices can help you understand and assess your rights, and we will fight alongside you for the compensation you deserve.
Am I Eligible for Workers' Compensation in Washington?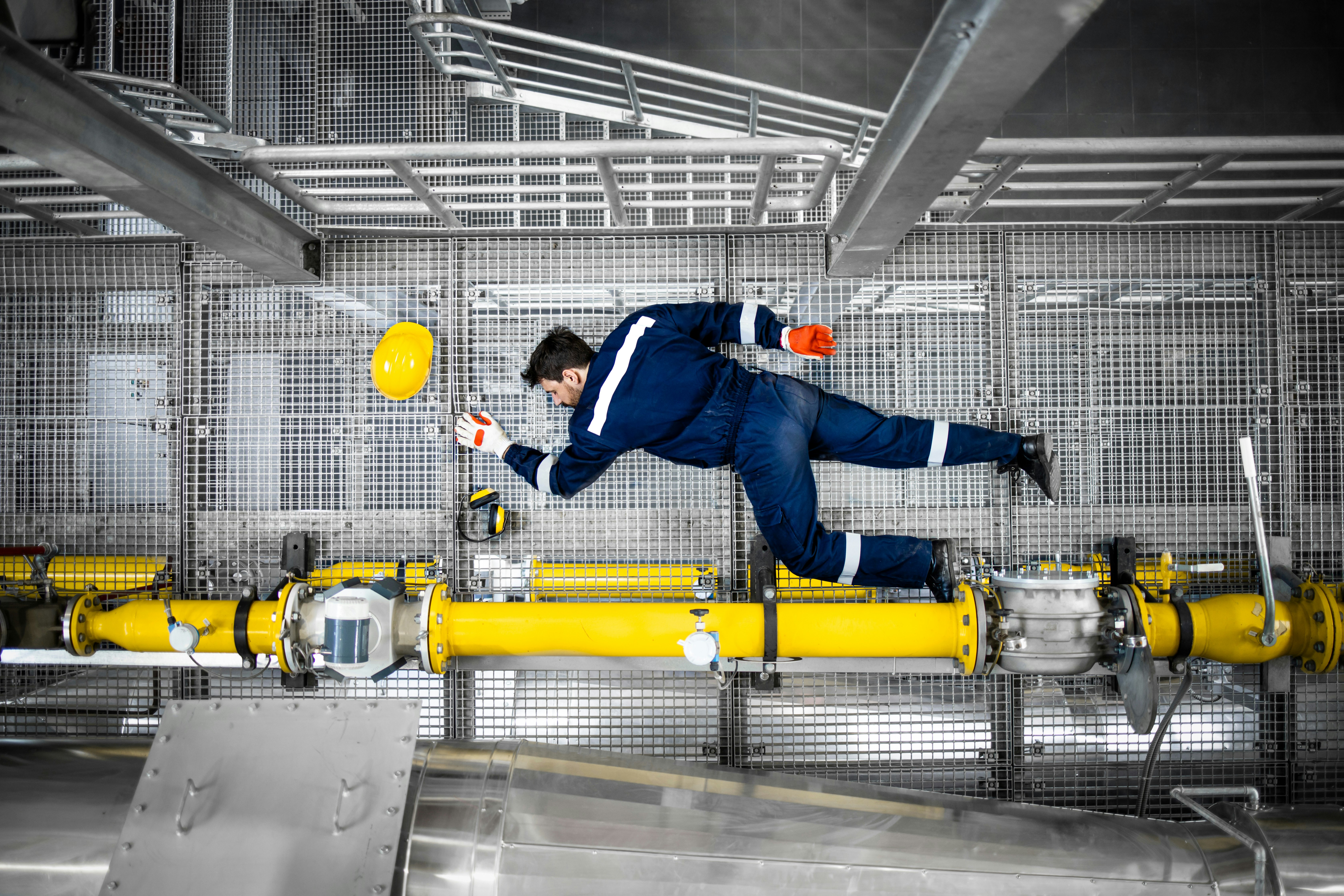 Only certain workers can receive workers' compensation in Washington, but the availability of the benefit is often broader than you might think. You must meet the following general qualifications to receive workers' comp benefits.
You must be an employee (not a contractor), occasional worker, or subcontractor.
The employer must have workers' compensation coverage.
Your condition must be a work-related injury or illness, but Washington workers' compensation law is liberally construed, and it is not specifically required that you be "working" at the time of your injury.
You must meet specific deadlines to report your injury and assert your claim.
Some injured workers cannot receive workers' compensation benefits because they fall under an exception based on Washington law. A Washington work injury attorney can help determine whether you have protection from workers' compensation laws.
What's the Difference Between Workers' Comp and L&I?
L&I (or Washington State Department of Labor & Industries) is one form of Washington's workers' compensation benefits. In fact, it is generally considered the primary form of work comp in Washington. Labor & Industries is a state-run program that actually administers workers' compensation benefits.
Alternatively, an employer can also be self-insured. If that is the case, then they handle their own claims, and the process to assert and work through the claim is very different. For instance, instead of reporting the injury to L&I, you would report the claim directly to your employer.
In either event, all claims are generally administered by the Department of Labor & Industries.
What is the Process for L&I Claims in Washington?
The process to start a claim with L&I will be different compared to an employer who is self-insured. You will need to work with the employer directly if they are self-insured. Self-insured employers make up about one-third of all employers who provide workers' compensation benefits.
File the Claim
Filing a claim with L&I is generally a simple notification process. You let them know that an accident or illness has occurred and provide some basic information about it, such as when it occurred and what you believe the injuries are. You can file by using their online reporting tool or reporting the issue to your doctor.
Choose an Attending Provider
Many people will go to a walk-in clinic or be taken to a doctor for their initial medical treatment. However, if you need medical care beyond one visit, you may use the L&I network of doctors, and anyone with a provider credential can manage a worker compensation claim. This includes M.D.'s, D.O.'s, ARNP's, PA-C's, and even chiropractors (D.C.'s).
Independent Medical Exam (IME)
The Department of Labor & Industries may attempt to send you to what they will call an "independent medical exam." At our office, we refer to these as DMEs, as in Department Medical Exams, or if IMEs, then Insurance Medical Exams because they are rarely fair. This is a medical examination conducted by a medical professional who is approved by L&I, often a retired doctor whose exclusive income is from doing these kinds of exams. If the L&I representative requests an IME, you are required to attend, but it is in your interest to schedule a free consultation with our team for guidance on handling IME requests. For instance, effective July of 2023, injured workers have the right to record the exam. The doctor does NOT have the same right to record the exam, and you do not have to participate if they insist on doing so. Call today for a free consultation.
Claim Status
If the claim is approved, you will receive a written order from L&I to explain your benefits. These benefits might include payment of further medical expenses and replacement wages while you recover.
Benefits or Appeal
Ultimately, you will receive benefits or a denial of your claim. If your claim is denied, you have the right to request reconsideration or appeal the decision. A request for reconsideration or an appeal must occur within 60 days of the date the decision was received, so it is important to contact a Washington workers' compensation attorney quickly after receiving a denial letter. If the order is not addressed in writing or appealed, then it will become final and binding even if the order is totally wrong.
Do I Have to Attend an IME?
Not every case will require an IME. Most IMEs are used as a tool to deny a claim, reduce the amount of benefits you receive, or close out your claim. While having an IME request is rarely a good sign, workers are required to attend an IME if it is requested. Failing to attend can reduce or halt your work comp benefits.
What Can I Do About a Bad IME?
A bad IME result can really harm your workers' compensation case. However, if your attending physician does not agree with the results of the IME, you may be able to move forward with your case. It is important that you consult with a workers' compensation attorney BEFORE the examination to know your rights and options. Consultations are free.
Common Types of Workplace Accidents in Washington State
Workplace accidents and injuries can happen in virtually any working environment, from logging sites to office settings. However, there are some industries that have a higher likelihood of experiencing an occupational injury.
Construction
Construction accidents account for about one-quarter of all workplace accidents in the United States, and Washington State is no exception. Construction sites can be very dangerous because they not only involve unfinished projects but can also include several teams of people and hazardous or dangerous tools. Falling objects and falling from heights are common workplace injuries on a constriction site.
Healthcare
Lifting and moving patients can cause significant injuries to healthcare workers. Other sources of injuries include slip-and-fall accidents, patient attacks, motor vehicle accidents, and chemical or illness exposures.
Agriculture
Forestry and agricultural injuries are very common as well. Accidents in this industry might include equipment failure or mismanagement, equipment errors, and chemical exposures that lead to health problems.
Types of Workplace Injuries that Workers May Sustain
No one ever expects to be injured at work, but it happens frequently. Addressing the injury right away by getting medical care can reduce your recovery time and increase your chances of making a full recovery. Below are examples of serious injuries that can occur at work.
TBI (Traumatic Brain Injuries)
A TBI is common after a fall or being hit with an object. These injuries can be life-threatening, so it is important to get medical care immediately.
Spinal Injuries
A spinal cord injury can result from a fall, car accident, or any other blunt trauma. Spinal injuries can affect movement for years to come.
Crush Injuries
A crush injury is usually the result of work accidents involving handling equipment or large or heavy objects.
Disfigurement
Disfigurement can affect an injured worker for the rest of their life. These injuries might be from chemicals or fire or the result of surgery.
Burns
Burns can be extremely painful. These injuries are difficult to heal and may lead to disfigurement.
Repetitive Motion
Repetitive motion injuries result from completing the same action over and over again for extended periods of time, sometimes months or years. Carpal tunnel syndrome is a common repetitive motion injury.
What is The Statute of Limitations For Work-related Injuries in Washington
In Washington, you only have one year from the date of your injury to file your workers' compensation claim. If you have an occupational illness, that time is extended to two years from the date your doctor notifies you in writing that your injury is work-related.
What Benefits May I Be Eligible For With Workers' Comp?
If you receive workers' compensation, the benefits will generally include some or all of the following.
Medical Expenses
Workers' compensation will pay for all work-related medical care after an injury. This also includes physical therapy, medical equipment, and medications.
Time-Loss Compensation
Workers' comp benefits include a partial reimbursement for lost wages while you recover. These are sometimes called wage replacement benefits.
Survivor Benefits
If someone is killed at work, their family may receive a specific level of compensation. These are known as survivor benefits.
Partial Disability Benefits
If the injury resulted in a permanent loss of bodily function (permanent disability), then the injured worker may receive partial disability benefits designed to reimburse workers for that loss. The dollar amounts for each loss of function are set out very specifically under Washington injury law. Talk to a Washington personal injury lawyer for more information.
Pension Benefits
Pension benefits are available to people who become totally, permanently disabled as a result of their industrial injury or occupational disease. This is not solely dependent on your injury, but the role your injury plays in allowing you to return to full-time, gainful employment in your labor market. Talk to a Washington personal injury lawyer for more information.
Structured Settlements
For individuals over the age of 50 and meeting specific requirements, there may be a structured settlement available. While it is not something we often recommend, it can be a good thing in the right situation, for the right person. Call today for a free consultation with a Washington personal injury lawyer.
How Can the Attorneys at McPartland Law Offices Help Me?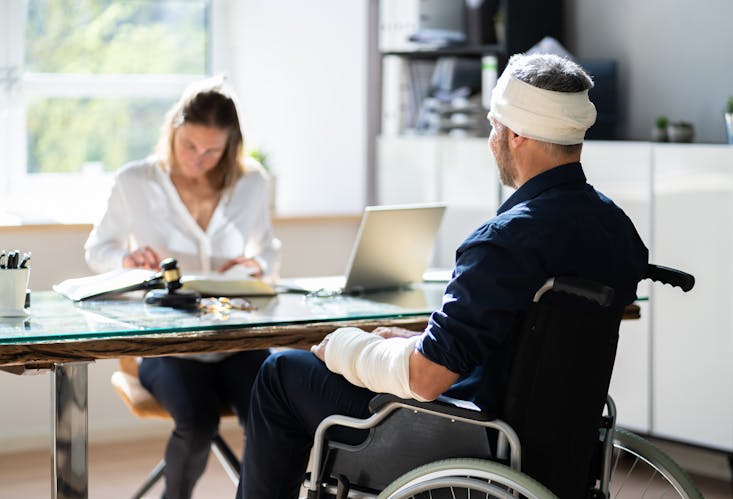 McPartland Law Offices knows Washington workers' compensation as it is one of our primary practice areas. Our legal team is extremely well-versed in workers' comp law and requirements. Our highly experienced law firm and workers' compensation lawyers can help you meet deadlines, appeal denials, address underpayment concerns, and emulate all of your legal options, including third-party claims and personal injury claims.
What Challenges Do Clients Often Face With Workers' Comp Claims?
The entire workers' compensation system has strict requirements and deadlines. Understanding your rights while also complying with all of the rules can be very difficult when you have never dealt with a work injury before. It is especially difficult to address while you are also trying to recover from your work injury.
Recent Case Settlment
Settlements and awards at trial vary widely, but McPartland Law Offices has been able to help injured workers obtain substantial settlements, including a recent one that totaled $428,000. Our clients appreciate that we work earnestly for them to achieve fair settlements for their situations. We understand that work injury cases can be very difficult and confusing, but our history of proven success can put injured workers at ease. They know that they have chosen the right firm.
Ready to Get Started With Your Workplace Injury Claim?
Put our work injury lawyers' experience and knowledge to work for you, whether you are in Spokane County, Grant County, Benton County, Franklin County, Walla Walla County, Adams County, Whitman County, or any other county in Washington state. Contact McPartland Law Offices for a free initial consultation and case evaluation.
Meet Our Attorney
Bryce McPartland
Bryce grew up on a farm in central Washington. The oldest of seven kids, long hours in the 100 degree heat of central Washington state, pulling weeds in the bean fields and placing b…

4.9 Average on

A Reputation
You Can Trust
"Bryce did a great job for us in negotiating a settlement for my husband's car accident. We could never have reached as fair a settlement if we had tried to do this without him."

"I was so nervous, because I had never been involved in a car accident and personal injury case before. From the first day that I came into the office, I was immediately put at ease and was comfortable handing everything over to you…"

"I actually began my case with another law firm, before my accountant referred me to McPartland Law Offices. I had been injured on the job, and my employer was making things very challenging for me…"
Resource Center
Latest Blog Posts